Campus for Tomorrow


Frequently Asked Questions
How did you determine what projects to include in the Campus for Tomorrow?
A steering committee of trustees and administrators, along with the architects of Hollis Miller, sifted through campus-improvement ideas collected in surveys, interviews, and discussions with faculty, students, and staff. Using six distinct criteria, the group finalized the list and began to draw the plans.
Project Evaluation Criteria
Strategic alignment
Efficiency improvement
Problem solving
Community relationships
Image Sustainability
How much will the project cost, and how will it be funded?
In total, the project will cost $30 million. Thanks to the generosity of many alumni and community donors, four projects in Phase 1 are fully funded. We'll continue to look for supporters in our Saint Mary family, while also looking for community donors.
Why Support the Campus for Tomorrow?
"Saint Mary is like one big family. I like that it's small, and when people ask how you're doing, they really want to know. There are so many opportunities on campus to get involved¡ªand there's always something going on. I'm a long way from home, but I can't think of better place to call my home-away-from-home."
¡ªNISHIMWE MARIA-GORETH
Dallas, Texas | Class of 2018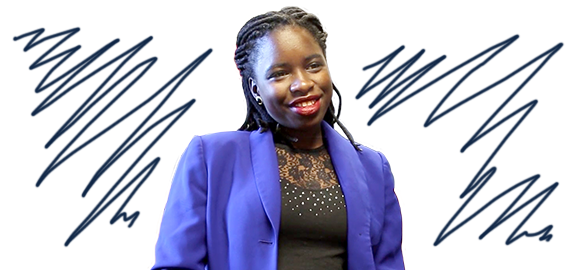 How long will the entire project take?
This project will take approximately eight years to complete (2014-2022).
What changes happened in Saint Joseph Dining Hall?
Fresh food, fellowship, and options¡ªthree priorities of the Saint Joseph Dining Hall renovation. ¡°We wanted the entire Saint Mary community¡ªundergrads, commuters, and grad students¡ªto feel welcome at the table,¡± said Lisa Patoka, assistant dean to Student Life. ¡°Our new contemporary food court is the perfect place to strengthen our close-knit community, and it absolutely enhances the USM student experience.¡±

Kitchen: Out with the old and in with the new¡ªthe kitchen received a much-needed makeover. Shiny new ovens, sparkly new energy-efficient refrigerators, and a streamlined dish return that separates trash from recyclables.

Choices: Breakfast, lunch, and dinner¡ªstudents now have plenty of options to choose from at the food court. Prepared-to-order entrees, pizza, deli sandwiches, comfort foods, and a soup and salad bar.

Extended Hours: On top of extending its hours, the food court offers a grab ¡¯n go area¡ªgreat for mid-day snacks or meals during off hours. And though students can use cash to pay for their eats, the new OneCard is the ideal way to pay.
What teams play in the new Berkel Memorial Stadium?
Of USM¡¯s 18 varsity men¡¯s and women¡¯s athletic teams, seven compete in the new facility¡ªfootball, men¡¯s and women¡¯s soccer, men¡¯s and women¡¯s lacrosse, men¡¯s and women¡¯s track & field. The Saint Mary softball and baseball teams both use the turf to practice ground balls and condition.
What's new in De Paul Library?
De Paul Library is now equipped with a second television-collaboration station. This setup allows students to practice group and/or PowerPoint presentations before the big day with the same technology that¡¯s used in the classroom. The library is also working to digitize our impressive Bernard H. Hall Abraham Lincoln Collection, Sir John and Mary Craig Scripture Collection, and the new Bobby D. Lawrence Civil War Collection. USM was selected as one of 42 colleges by the Council of Independent Colleges (CIC) to be a member of the Consortium on Digital Resources for Teaching and Research. Through the use of SharedShelf, a cloud-based uniform digital platform for cataloging, member colleges will be able to store, preserve, and share hidden or lesser-known collections. Digital images, documents, audio and video files, and other types of materials will be more easily searchable¡ªimproving teaching and learning, enriching faculty and student research, and streamlining administrative capabilities. ¡°This is exciting for us,¡± said Danielle Dion, director of USM¡¯s De Paul Library. ¡°The grant allows us to create a digital repository and will enable us to establish connections and build partnerships with other institutions that have similar collections.¡±
Why Support the Campus for Tomorrow?
"As an alum, I couldn't be more proud. And as a coach, I couldn't be more thrilled. Every day, faculty, coaches, and staff work to improve our university and our students' experiences at Saint Mary¡ªand building the Campus for Tomorrow is just one more way we can help create a life-changing experience for our students."
¡ªJAY OSBORNE
USM Head Football Coach | Class of 2004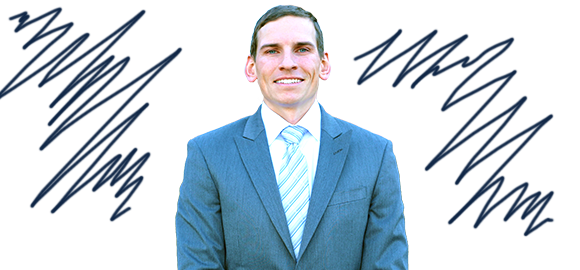 The free part has three different parts. I have ordered both so they seem to all be able to freely with the
brazilian hair
items used. A few
hair extensions uk
of argan in it and a little bit of hair cream. I use a curl defining cream as well every other day or so. My
brazilian hair bundles
get dry the most so I will rub oil in my hands first then through the ends. All are sulfate, paraben, and phosphate free. I found a good line of products right. My entire perimeter of my
full lace wigs uk
is out in the front I got it curled to blend the first time but at night I braid
lace wigs uk
an my blend just fine.