The Campus for Tomorrow Vision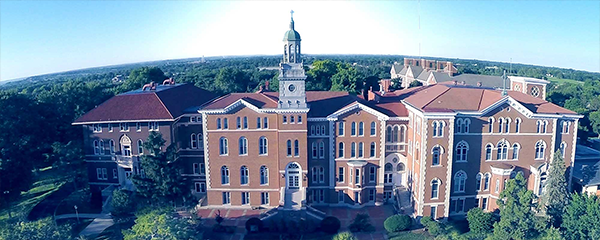 Founded in 1923 by the Sisters of Charity of Leavenworth, the University of Saint Mary has a long tradition of academic excellence.
Generations of Saint Marians have learned to think critically and creatively, to develop their God-given potential and make a difference in our global society. Empowered by their Saint Mary education, they have soared higher than they ever thought possible.
Our student body is growing, and our university needs to grow with them. We need to build the spaces where our students can grow—intellectually, spiritually, and socially.
Fueled by our Saint Mary spirit, we have set forth an ambitious goal to build the Campus for Tomorrow—a $30 million vision that preserves our university's rich history and maximizes our potential to be a leader in Catholic higher education for generations to come.
Our goal: To bring students, faculty, and the community together like never before; to provide the optimum space—new places to live, new places to learn, new places to gather and celebrate—for the optimum education experience.
This is the largest project our university has ever taken on, and it will impact students, faculty, alums, and the community for years to come.
The Campus for Tomorrow builds on our mission and heritage connecting our past to future. It preserves the memories of yesterday, and creates space for tomorrow's success.
The generosity of those who believe in our mission and our students powers this university. We are counting on your support to transform our vision into a reality for our university. Saint Mary has been providing an excellent education for almost a century. This new vision will help propel the Saint Mary legacy into the future.
Together, help us build the Campus for Tomorrow »
Why Support the Campus for Tomorrow?
"Saint Mary has helped me figure out who I am. I've grown in ways I never imagined, and I've been given opportunities I could only dream of. USM changes you—it's prepared me to go make a difference and to believe in my God-given potential. I'm excited to see the university continue to grow."
—BLADE WISE PERRY
Houston, Texas | Class of 2015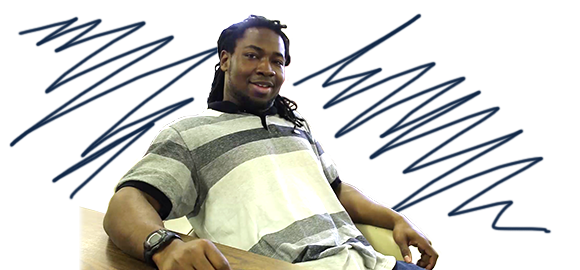 Our Mission
The University of Saint Mary educates students of diverse backgrounds to realize their God-given potential and prepares them for value-centered lives and careers that contribute to the well being of our global society.
Our Values
The University of Saint Mary believes in the dignity of each person's capacity to learn, to relate, and to better our diverse world.
We value:
Community
Respect
Justice
Excellence
Our Students
We are a close-knit community with over 1,450 students across our campuses in Leavenworth and Overland Park, Kan., as well as online.
Saint Mary students come from about 30 U.S. states and multiple countries
55% are female; 45% are male
41% of our undergraduate students are first-generation students (the first in their families to attend college)
About 45% of our undergrads qualify for low-income federal Pell Grants
About 35% of the student body is minority
35% of those who reported their religion are Catholic
100% of incoming freshmen receive some form of financial aid; 98% of USM students received financial aid packages, including scholarships, grants, and loans
We offer more than 30 academic undergraduate programs, 8 graduate programs, one doctoral program
USM's Student-to-Faculty Ratio is 11:1
16 varsity men's and women's sports teams, including co-ed cheerleading and dance
We are known as the Saint Mary Spires, named after the spire atop Saint Mary Hall, the oldest campus building
Saint Mary colors are navy blue and gold
Our mascot is Spiro the Dragon